About Us
Led by the Wise Trust board, each entity in the Wise Group whānau was created by the group to respond to an identified need or systems gap in the delivery of mental health, addiction and wellbeing services in the community.
What sets us apart is our ability to work collaboratively and courageously, sharing knowledge and expertise across the many areas in which we operate. At the heart of everything we do is a deep belief in social justice and equity, backed by an absolute passion and desire to improve people's lives, every day, everywhere.
At the Wise Group, we understand that to achieve equity for all, and in particular people experiencing mental health and addiction challenges, we must listen deeply to understand and meet the needs of local communities, whānau and the people who engage with our services.
Together, we can create a world where everyone has access to the support they need to live well and realise their potential.
Me mahi ngātahi tātou – Let us work together
Wise Group Whānau
Collectively we are one of the largest providers of mental health, addiction and wellbeing services in New Zealand.
The work of the Wise Trust entities spans mental health and addiction services, housing and homelessness services, violence prevention, employment support, education and training, workforce development, research, information services and software development, community wellbeing initiatives, and business support.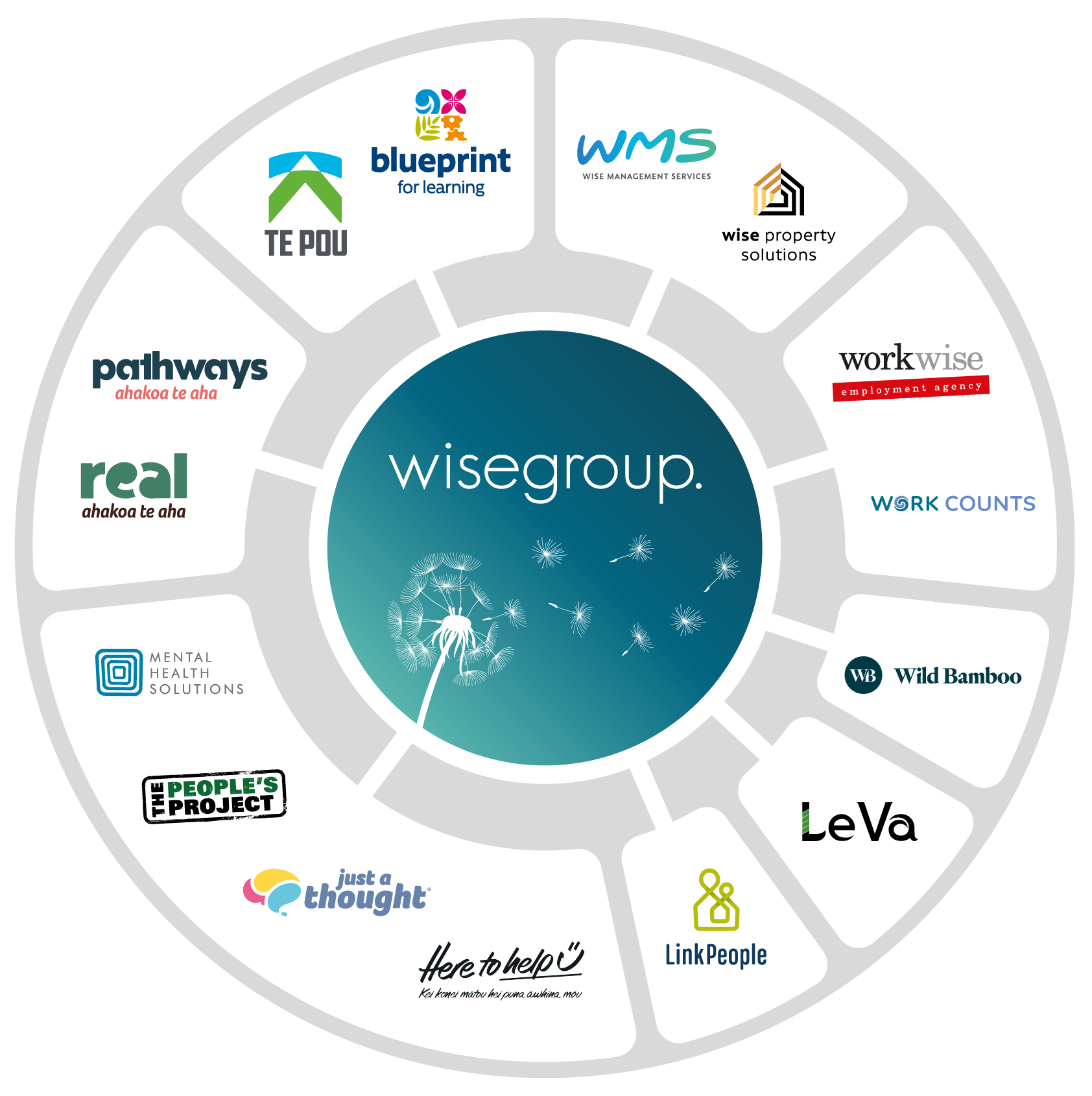 We believe in working with partners

that share our purpose.
We're proud to be a Peak Performing organisation; a practice underpinned by research that helps us continuously be the best we can as we pursue our shared dream: creating fresh possibilities and services for the wellbeing of people, organisations and communities.