Helping people is what we do
It's about doing what matters
The Wise Charitable Trust and its subsidiary charitable companies share a common purpose: to create fresh possibilities and services for the wellbeing of people, organisations and communities.
Together we are known as the Wise Group.
Collectively we are one of the largest providers of mental health and wellbeing services in New Zealand.
Our work spans health and wellbeing services, education and training, workforce development and research, information services and software development, employment and navigation services and business support services.
Being big isn't what matters to us
– making a difference does.
| | |
| --- | --- |
| Blueprint for Learning is one of New Zealand's largest training providers in mental health and addiction, dedicated to both workforce development and community training. | Since 2008, Blueprint for Learning has delivered more than 1,700 workshops to over 36,000 participants. |
'Here to help u' – a collaborative solution developed during NZ's first lockdown. It's the fast and easy way to request free wellbeing and social support.
Visit site
Just the right support at the right time! Over 20,000 people supported
| | |
| --- | --- |
| Just a Thought offers online Cognitive Behavioral Therapy (CBT) courses to support people across the country experiencing anxiety and depression. | Just a Thought offers a free online therapy tool for depression and anxiety. |
| | |
| --- | --- |
| Le Va educates, supports and connects Pacific people, families and communities to improve their health and wellbeing. | Le Va leads NZ's first Pasifika suicide prevention programme |
| | |
| --- | --- |
| LinkPeople helps people to access healthy and affordable homes, and the health and social supports they need for their wellbeing. | In 2020, LinkPeople helped find permanent housing for 492 households |
| | |
| --- | --- |
| Pathways provides a range of community-based support services around housing, practical daily living, employment and being healthy to help people with experience of mental illness to live well in the communities of their choice. Pathways also supports Real, a range of wellbeing services for young New Zealanders. | In 2020 Pathways supported 6,356 people to live well in the communities of their choice |
Te Pou provides resources, tools and support to improve the workforce performance of mental health, addiction and disability services. Te Pou leads a range of initiatives designed to address workforce development needs.

Te Pou

supports a workforce of 33,000+ people
| | |
| --- | --- |
| Wild Bamboo delivers its client management system, Recordbase, to community organisations so they can easily manage client information and quickly report to funders – giving them more time for client care and support. | 600,000 client records in Wild Bamboo's Recordbase across NZ, Australia and the UK. |
| | |
| --- | --- |
| The Wise Group is leading a community-wide response to help solve homelessness in Hamilton and Tauranga.  | The People's Project was one of the first large scale pilots of Housing First in New Zealand. |
Wise Management Services provides the organisations within Wise Group with some of the most advanced and comprehensive business services available in the sector.

Wise Management Services

provides business solutions to the Wise Group
Wise Property Solutions administers the Group's leased and owned property portfolio working in partnership to deliver innovative and sustainable property solutions that create fresh possibilities

Wise Property Solutions

 provides innovative and sustainable property solutions to the Wise Group
| | |
| --- | --- |
| Workwise works with people who are facing personal or health challenges and supports them to find and keep jobs. Having a paid, meaningful job plays a crucial role in helping people live happy, healthy lives. | Workwise found people 930 jobs last year |
Work Counts offers practical support and training to organisations that are implementing an individual placement and support (IPS) programme within their services.
Find out more
Expert assistance to develop and deliver evidence-based employment support
We believe little things

make a big difference.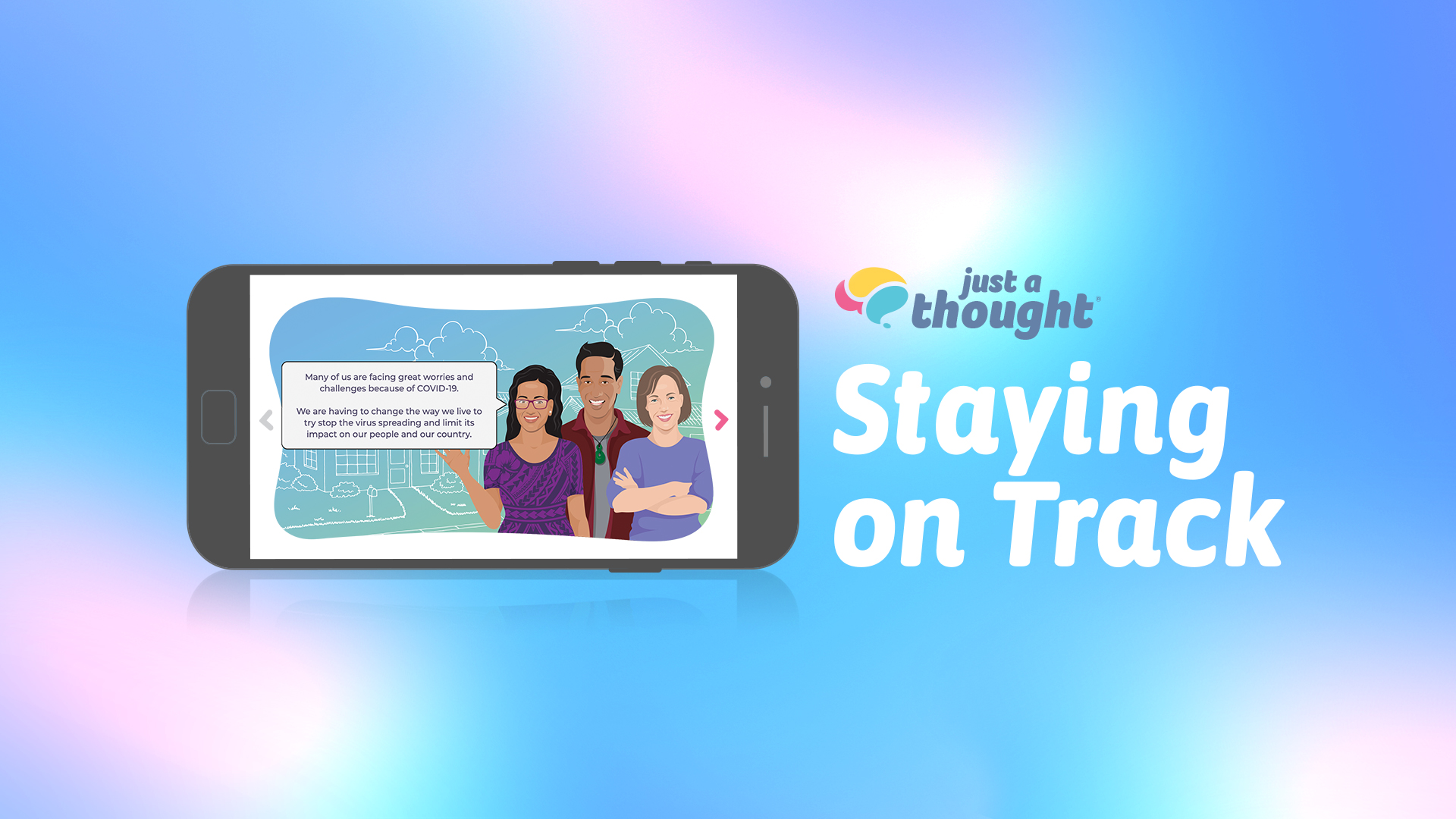 Staying on Track wellbeing support through COVID-19 launches
The Just a Thought team in partnership with the Ministry of Health, has released 'Staying on Track' a free online course. It has been developed to enhance New Zealanders' emotional wellbeing through the current COVID-19 situation.