Governed by a group of people with expertise in both mainstream environments, and extensively within the community, the Wise Charitable Trust is guided by its trustees. These people are leaders and entrepreneurs whose work is specific to the navigation of health and social services in New Zealand.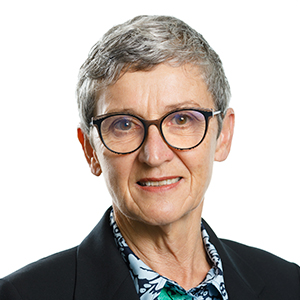 Julie Nelson
Executive Chair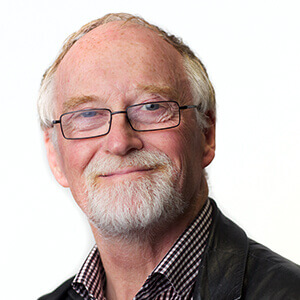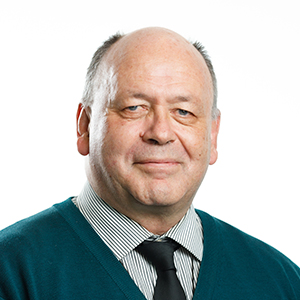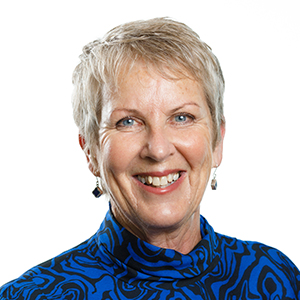 Jacqui Bennion
Executive Trustee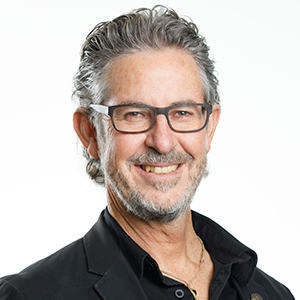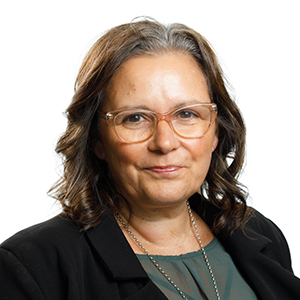 Shelley Campbell
Pou Arorangi, Chief Executive, Wise Group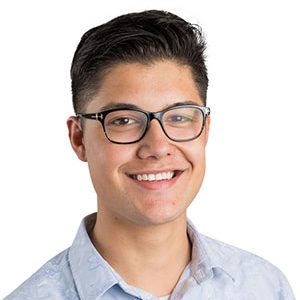 Josiah Tualamali'i
Trustee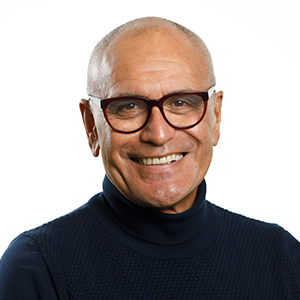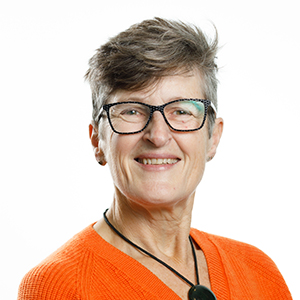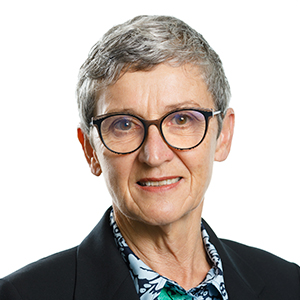 We're focused on imagining fresh possibilities for people and to do this we must play our part and drive system change.
Julie Nelson
Julie Nelson is the executive chair of the Wise Trust.
Julie has vast knowledge and experience in the areas of governance, infrastructure services, leading complex services and development of community-based solutions.
Julie is a strong advocate for quality housing and effective wrap-around support services for our most vulnerable people. She is proud of the pioneering role she has played in bringing Housing First to New Zealand.
As co-founder and previous joint chief executive of the Wise Group, Julie now holds various governance roles throughout the group.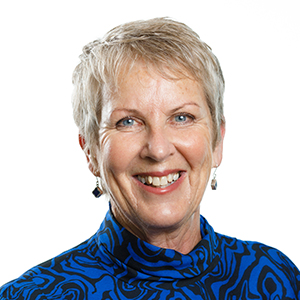 Creating new wellbeing opportunities for people, organisations and communities is such a big challenge. It's truly inspiring to be part of a Group that relentlessly pursues its purpose everyday.
Jacqui Bennion
Jacqui Bennion is executive trustee on the Wise Trust Board.
Jacqui describes herself as a social entrepreneur who is part of a growing number of entrepreneurs who choose to direct their life's work  to social good.
Jacqui has a nursing background, holds a Master of Business Administration and has been involved in the development of multiple organisations throughout New Zealand.
As co-founder and previous joint chief executive of the Wise Group, Jacqui now holds various governance roles throughout the group.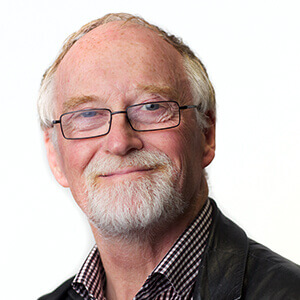 From my work with multinational corporations, high growth companies, NGOs and government agencies I can affirm that the Wise Group ranks as a truly Peak Performing Organisation.
Mike Pratt
Dr Mike Pratt is a business advisor and professional director.  He holds a doctorate in Finance and is a chartered accountant.
He is a Senior Lead Reviewer for the State Services Commission's Performance Improvement Framework.
His company Sustainable Enterprise Ltd provides peak performance development services to companies, NGOs and government agencies.  From 1990 to 2007 Mike was Dean of the University of Waikato Management School. Mike has published extensively in academic journals and the business press, and is known for his "Peak Performance" books and workshops.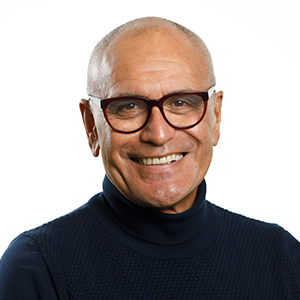 Hayden Wano
Hayden has recently been appointed as Chair of the Mental Health and Wellbeing Commission. This appointment follows his most recent role as Chairman of the TSB Community Trust where, under his leadership, the trust focused and made huge investments in youth, families and Māori communities. Hayden is also a former director of TSB Bank.
Hayden, who is an Alumni of Columbia (USA) and Massey Universities, has also previously chaired both the National Health Board and Taranaki District Health Board and was recently elected to the Taranaki Chamber of Commerce as a director. Notably, he is also the chair of his marae at Parihaka.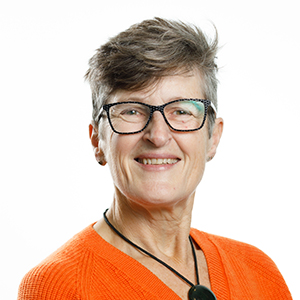 Without exception, the people I have met throughout the Wise Group are talented, dedicated and passionate about what they do. It is our people and their commitment to the group's common vision that make the group work so well, and I feel privileged to be a part of it.
Sue Bidrose
Sue is CEO of AgResearch, one of the Government's seven Crown Research Institutes. Her past positions include seven years as CEO at Dunedin City Council, and time across central government, private sector and not-for-profit agencies.
Sue holds a PhD in Psychology and has studied at Oxford University, the University of California and Victoria University, Wellington. She has been extensively published in her specialist area of childhood emotion and memory.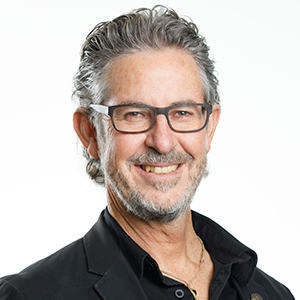 Organisations with laser like clarity are the ones in my experience who make a real sustainable difference. The Wise Group has that clarity and positive impact.
Craig Fisher
Craig Fisher is a Consultant specialising in governance and financial matters and is a professional director. Formerly an audit partner working across government, commercial, and non-profit sectors providing external audit, assurance, risk management and governance advice to a diverse range of organisations.
He is a Fellow Chartered Accountant, chartered member of the Institute of Directors, and holds governance roles in various organisations including charitable trusts, a professional association, a Maori Trust, and an Independent Crown Entity.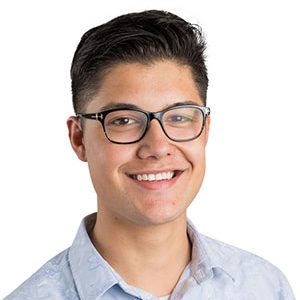 Josiah Tualamali'i
Josiah started with the group in December 2015 on the board of Le Va, and joined the boards of Te Pou and BluePrint in November 2020. He is most proud of the work across the group in leadership and care he has seen for those most left behind experiencing mental health and addictions challenges, and their whānau and communities.
Josiah is an activator for mental wellbeing, equity and Pasifika leadership, he is the youngest person to have been a panel member of a Government Inquiry (Mental Health and Addictions 2018) and that same year accompanied Prime Minister Jacinda Ardern to Samoa, Niue, Tonga and the Cook Islands to represent New Zealand's young Pacific people. In 2016 he received the Prime Minister's Pacific Youth Award for Leadership and Inspiration. Born in Dunedin and of Samoan Pākehā heritage, Josiah's goal is to foster social agency, ensuring all New Zealanders' voices are heard. A postgraduate student, he co-led the petition to parliament to #TautokoThePanthers calling for recognition of the dawn raids and successfully sought an apology from the Government.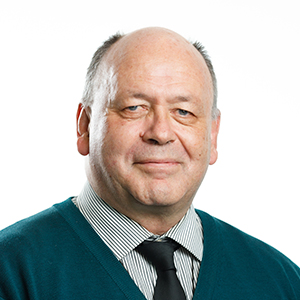 Pōhau Ellison
Pōhau Ellison is the Kaumātua of the Wise Group, a position left vacant by the passing of the late Tepene Karaka.
Pōhau is of Taranaki, Kāi Tahu, Ngāti Porou, Ngāti Tūwharetoa, Te Arawa, Ngāti Raukawa and Tainui descent, and hails from Whāingaroa/Raglan. His role as a cultural advisor and kaumātua for a number of organisations is one he has carried for many years within his Whāingaroa community, since being shoulder tapped by his elders at a relatively young age.
With his father and a grandfather being Māori GPs,  Pōhau has held a lifelong interest in health and wellbeing in all forms – holistically and spiritually. His background combines both health and education, and he is a graduate of the Māori Studies Department at the University of Waikato.
A former trustee for the Te Toiora PHO, Pōhau continues to hold trustee positions for various groups and land blocks throughout the country.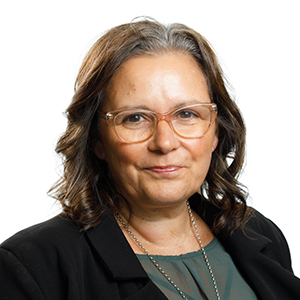 We're focused on imagining fresh possibilities for people and to do this we must play our part and drive system change.
Shelley Campbell
Chief executive – Wise Group
Previously CEO of the Waikato/Bay of Plenty Cancer Society, Shelley has held roles as chief executive at Sir Peter Blake Trust and Waikato Primary Health.
Shelley's extensive background in the health sector saw her become a member of the New Zealand Health and Disability System Review Panel 2019-2020. She oversaw the Better Sooner More Convenient health business cases for the Minister of Health's reforms in Auckland.
Shelley is the co-chair of the Cancer Agency (Te Aho o Te Kahu) and chaired the Minister's National Bowel Cancer Screening Taskforce. A member of the New Zealand Order of Merit – health and disability, she is also an Honorary Captain of the Royal New Zealand Navy. In 2007 Shelley was awarded a Sir Peter Blake emerging leader award.
A strong advocate for reducing health inequities, Shelley believes the most effective health systems are those that invest in and develop community and primary health care services and supports.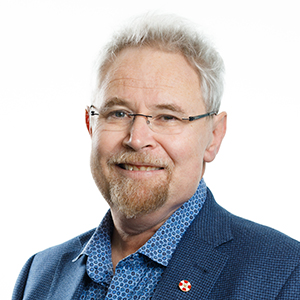 The Wise Group stands for everything I care about – protecting the vulnerable, ensuring their dignity and creating opportunities for success in life.
In memory of Professor Richie Poulton
Richie Poulton is remembered as a treasured friend and inspirational leader at the Wise Group, where he was a trustee on the Wise Trust board from 2015 and member of the Te Pou board since 2007.
Richie brought a brilliant focus on using evidence, research and data to his governance work, alongside a lifelong dedication to caring for people. He was a generous mentor to many people throughout the group, willingly sharing his knowledge and connections.
Richie was director of the Dunedin Multidisciplinary Health and Development Research Unit, leading the world-renowned Dunedin longitudinal study since 2000. His immense contribution to one of the most detailed studies of human health and development ever undertaken had a significant impact in science, society and policy making on a national and international scale.
We are tremendously grateful for Richie's tireless dedication and incredible contribution to the Wise Group, and the world we live in. He will be missed and remembered always.