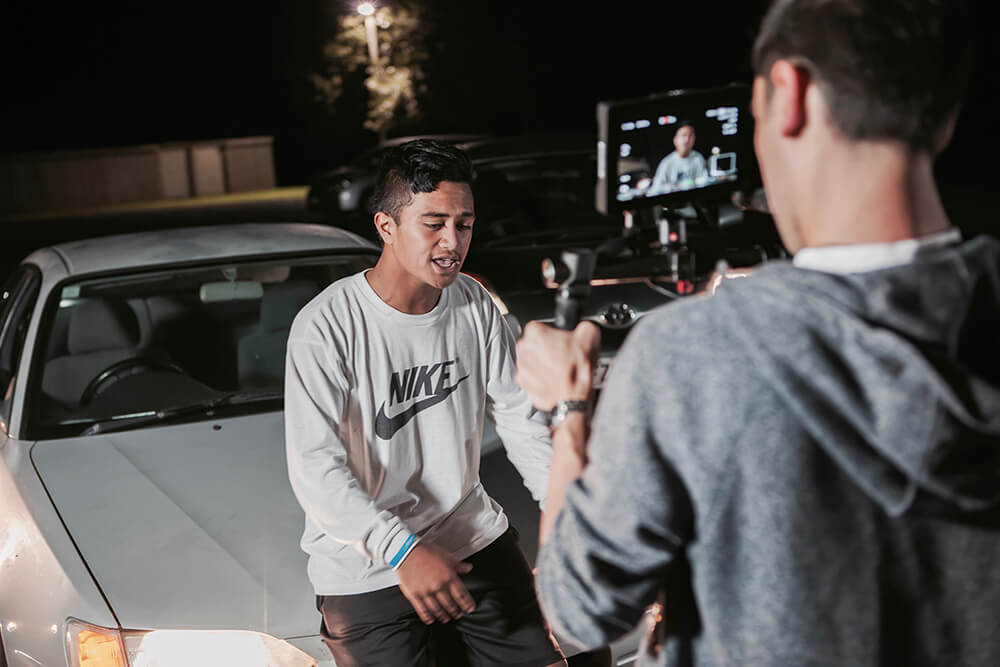 A group of young people have been supported by Real, the youth brand of Pathways, to write and develop a song and music video which shares the message that it's okay to say no, or be told no, to sex.
Young people have the right to say no, or not yet, to sex without feeling shamed or bullied, but saying no, or being told no, can be a tricky topic and traumatic for some. So for 18 months, Real worked with groups of young people from the Waikato and Lakes regions to tackle the topic and find a meaningful way to share this important message with other young New Zealanders.
25 young people, three days, one message 
The process involved a workshop at a Waikato marae to decide with young people what the messages would be and how they would best be conveyed to others. The group then worked with Real, Curative (a creative agency) and two New Zealand music producers (Mark Arona and N.O.X. aka Mister Watkins) to write the song, music and produce the video – in just three days.
The young people came together and volunteered their time especially for this project. They named themselves F.A.M.S. and their song is called The Message. The video tells the story of a relationship developing between a young guy and girl, and how they communicate, understand and respect each other's decisions. All the writing, acting and singing was done by members of F.A.M.S.
An inspirational experience – "the best thing I've done" 
For most of the young people, it was the first time they had been involved in writing and producing music. Many of them said they found the experience inspirational and amazing, and some said it was ''the best thing I've done."
The Message was launched in Hamilton on Thursday 2 June 2016, to celebrate the young people involved and share their hard work with their whānau.
Anaru Hawkins, Real Waikato manager said they were really impressed by the way the group worked together and shared their thoughts about such a sensitive topic.
"A lot of these kids have had a tough time in their lives and they really stepped up for this project. They learnt that from hard work comes great satisfaction, and that they can achieve so much when they put their minds to something.
"They were honest and genuine and their talent is awesome. We are so proud of them," Mr Hawkins said.
Sally Pitts-Brown, chief executive of Pathways and Real said this project is possible thanks to great collaborative work between Real and young people in the community.
"Early project research let the team know that if we wanted to create something that young people liked and wanted to share, they had to be a huge part of creating it.
"This music video did just that – the result is amazing and Real will continue promoting it through our services and networks so that we can see The Message shared with as many young New Zealanders as possible."
Real thanks the Ministry of Social Development and Curative for helping to make this possible.
Published on: 10 June 2016