The People's Project welcomed in the New Year with the addition of six more people to its Garden Place Hamilton team.
Project lead and Wise Group joint chief executive Julie Nelson said it was a watershed moment for the team, which has now doubled in size.
"This growth essentially means The People's Project Housing First service will be working with and supporting more of Hamilton's chronically* homeless people," Julie said.
The Hamilton team currently works with 155 people who meet its criteria for service; 75 of these people have homes and are being provided wrap-around support; while 80 people still require housing.
Ms Nelson said these figures don't include people the team hasn't yet engaged with who are still living on the streets, in cars and in shelters – which is where the team will be focussing more of its resources.
"Housing First work is intensive and challenging, but also incredibly rewarding. However, as our caseload shows, there is still a significant amount of need in Hamilton city. Our current caseload was not sustainable, nor would the caseload itself be able to grow, without our team growing as well, so we are incredibly pleased to be welcoming six new people to our team today."
The skills and experience of the team's new members complement and build on an already highly experienced team, with expertise ranging from mental health and addictions, to occupational therapy, psychology and social work.
Julie said it was an appropriate time to also acknowledge The People's Project founding team which had, between 2014 and 2018, supported more than 600 households, comprising families with children and single adults, from various forms of homelessness into permanent housing.
This, Julie said, was a phenomenal achievement by a relatively small team which worked with tenacity to build strong partnerships with Hamilton's government and non-government health, housing and social agencies.
"What we know is that no single organisation working alone can solve homelessness – it is incredibly complex. To create successful outcomes for people, it is critical to have all the agencies and services they need around the same table."
If there was one word to sum up the approach to 2019, Julie said it would be absolute optimism.
"We have more than four years' experience in Housing First, incredibly strong community partnerships and now we have a well-resourced team, we believe more than ever that we can work together to end chronic homelessness in Hamilton so that it becomes rare, brief and non-recurring."
*Chronic homelessness is defined by a combination and presence of a number of factors including rough sleeping/unsheltered homelessness, length of time a person has been homeless and the prevalence of multiple and complex needs (such as mental and physical health issues, addictions and trauma).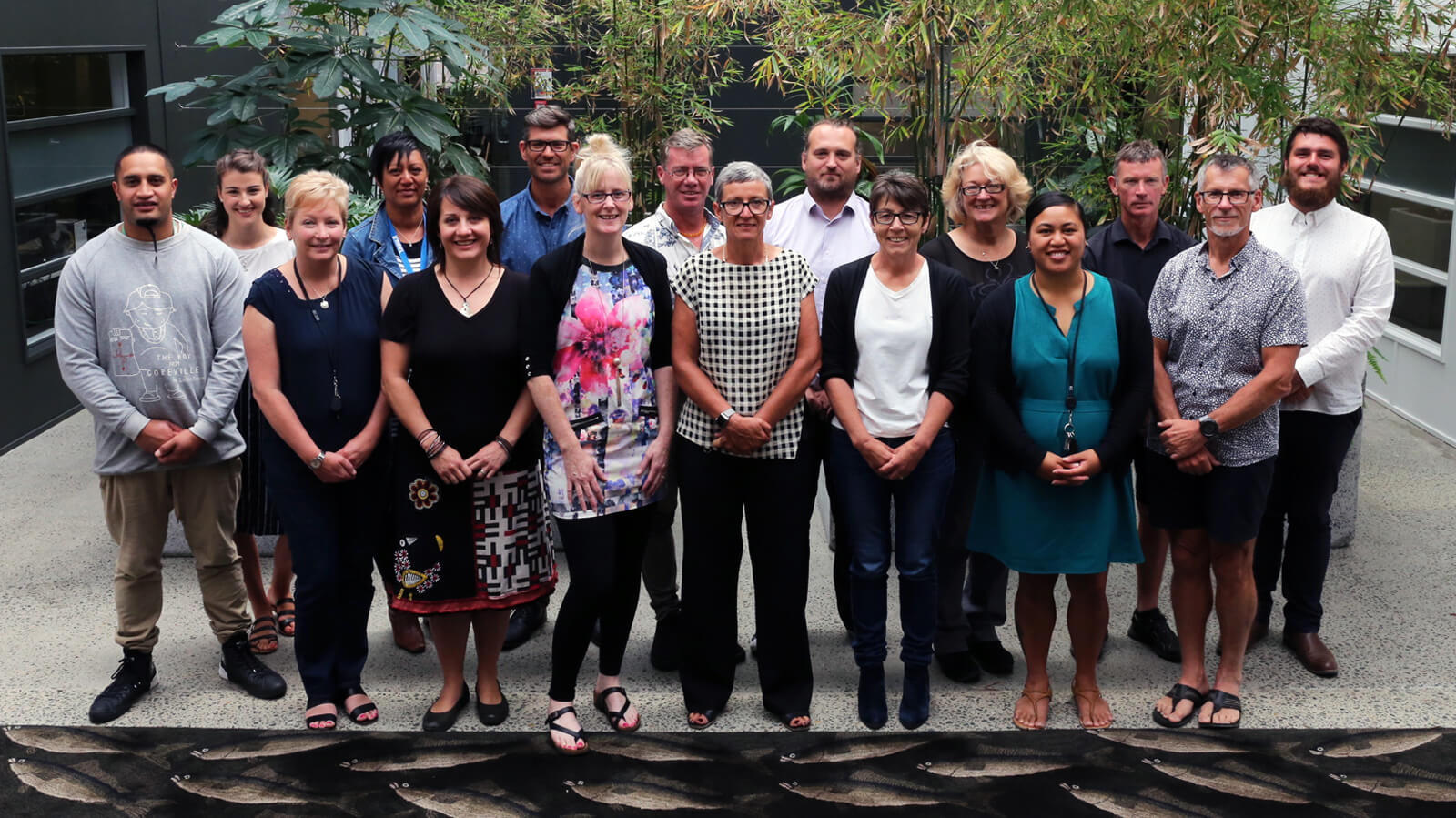 Caption for photo: L-R: Lloyd, Carlene, Carole, Tania, Jackie, Nick, Deborah, Dave, Julie, Sam, Kerry, Lisa, Kati, Ben, Chris and Moses.
Published on: 22 January 2019