Wise Management Services
Savvy business administration can take an organisation to the next level. Our core services include finance, information services, property management, design and digital, project and change management and people and culture.
Look into the engine room of the Wise Group, and you'll find Wise Management Services providing some of the most advanced and comprehensive business services in New Zealand's health sector.
We also add value through specialist services such as property and facilities management, governance support, and contract and project management.
This robust shared service function allows other Wise Group organisations to focus on what they do best – working to transform lives.
We believe performance comes from empowering people and maximising our strengths.
Property solutions
Our property solutions team works in partnership to deliver innovative and sustainable property solutions for people using Wise Group services who require affordable and healthy housing to make their home.
We take a collaborative approach to manage and grow the group's significant portfolio of leased and owned properties around the country, building long-term partnerships with investors and developers; communities; and local and central government.
Our talented team works to onboard new and existing housing stock; manage contracts with our long-term partners; ensure our properties are healthy, fit for purpose and well-maintained; and working at scale to procure the best solutions for the bests results.
We also provide facilities management services for a number of Wise Group shared office spaces and facilities across Aotearoa, from full reception and hospitality services to managing building maintenance. When you visit one of our offices it's likely that one of our friendly facilities management team will be the first to welcome you to the Wise Group.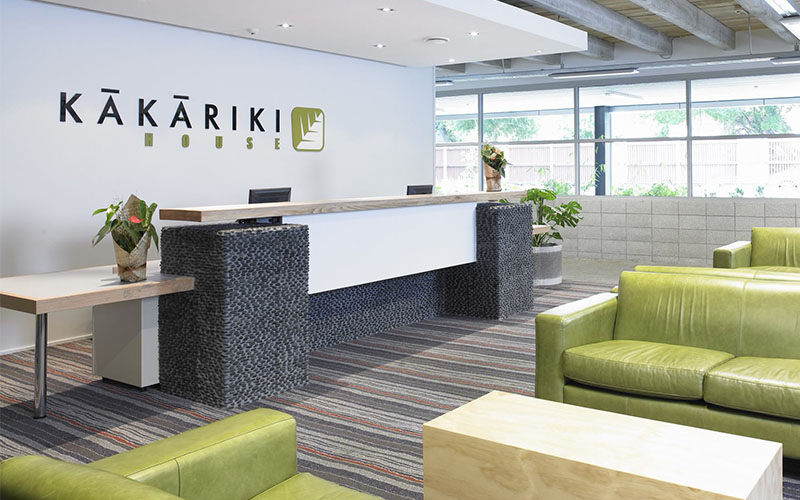 Design & Digital
From websites and digital campaigns to print collateral and promotional materials, our Design and Digital Team works collaboratively with Wise Group executives, project managers and communications specialists to ensure our creative collateral and visual identity is sector-leading and fit for purpose.
We manage more than 30 brands and 25 websites on behalf of the Wise Group. Our services include creative design, brand management, digital marketing, print production and web design and development.
Finance
Delivering on the needs of today while anticipating future trends, our finance team not only delivers outstanding financial services, they're also always looking ahead to support the group's decision making at the highest level.
Our financial systems range from monthly accounts and reporting, to budget planning, cashflow, business intelligence, process management, financial modelling and investment management.
At the heart of this service, senior accountants and support staff provide a suite of financial business services to Wise Group organisations, delivering real-time management accounting to give the Wise Group the ability to rapidly adapt to opportunities.
We believe actions speak 
louder than words.
People & culture
Valuing people and enhancing wellbeing sits at the heart of our people and culture practices.
Our focus on wellbeing is one of the things that sets the group apart from other employers; we lead by example and work together for wellbeing – for both our staff and the people we serve.
Working in partnership with managers and employees, we champion the recruitment, inspiration and development of the more than 1,500 people who work for the Wise Group. We take great care because these are the people who will help us achieve our purpose.
Our core people and culture services range from recruitment through to , employment contracts and onboarding, orientation, learning and development, quality, safety and wellbeing, succession planning and employment relations.
Information services
People often talk about information technology as workplace equipment, but the real benefit of Wise Information Services (IS) is our ability to deliver a total service package.
We specialise in developing, implementing and running custom-developed technology solutions to meet the unique needs of Wise Group organisations.
Our sophisticated network and applications platform gives people the ability to access and use the IS tools they need, when they need them, in the most efficient way. All data and resources are centrally housed ensuring a best practice approach to security, administration and backup procedures.
Our customers benefit from comprehensive support so that technical difficulties are resolved quickly, easily and without getting in the way of important work.
Project management office
The project management office (PMO) is responsible for supporting the planning, development, management and implementation of transformational projects and organisational change initiatives for the Wise Group.
Project management – Our role is to ensure that all projects within the Wise Group are delivered as efficiently as possible. Each project approach is specifically tailored based on size, type, visibility, impact, effort, and organisational need.
Organisational change management – Integrating effective plans into project delivery so that projects which depend heavily on users and stakeholders adopting new tools, processes, or skills can achieve their intended outcomes.
Business process optimisation – Leveraging a wide spectrum of proven methods and tools in the pursuit of continuous improvement, efficiency, and organisational effectiveness.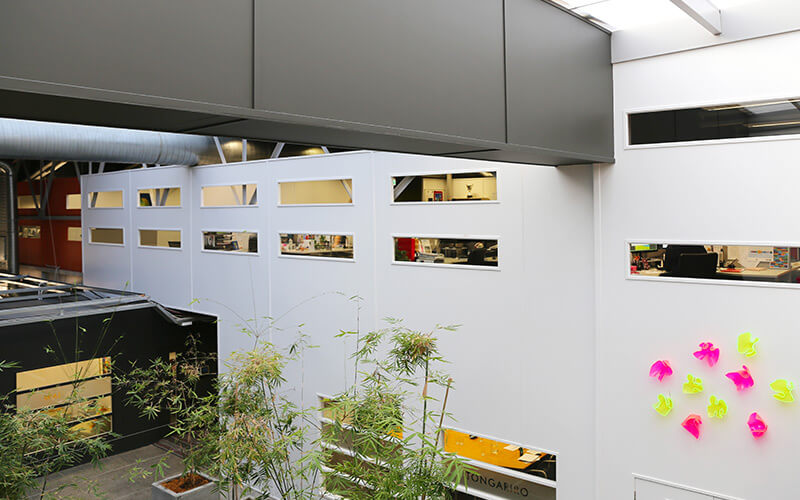 Alix Hancock
General manager, people & culture
With more than 10 years' experience in people and culture, Alix is passionate about building a culture that supports everyone to be their authentic selves at work, bringing diversity, creativity, compassion, and fun to the workplace. She embodies the values of enhancing wellbeing and valuing people at work, supporting the people and culture team to provide outstanding service for all stakeholders.
Alix has endless energy and enthusiasm. She finds her joy at work in developing enduring relationships and supporting and developing others to recognise and work to their strengths. Since joining the Wise Group in 2014 Alix has played a key role in many projects, including the implementation of the pay equity settlement and the establishment of Pathways community mental health services in the Nelson and Marlborough regions.
Alix holds a Bachelor of Management Studies from the University of Waikato and has been recognised as an emerging HR practitioner in both New Zealand and Australia.
Mark Thorn
General manager, information services
Mark was raised in Hamilton and attended Waikato University where he gained a degree in Resources and Environmental Planning before heading overseas to see the world. Over the next 10 years he discovered a love for technology and worked in a variety of roles in London and Sydney across multiple industries. In 2006 Mark returned to New Zealand and joined the Wise Group and has been here ever since.
Mark is passionate about using technology to makes peoples work lives easier. He loves the challenge of providing technology to meet the diverse needs of the Wise Group and has a strong focus on people centric solutions.
Mark believes on bringing personality to technology and his team pride themselves on engaging with employees across the Group with a focus on awesome customer service
Maree Haddon
Chief financial officer
Maree Haddon is an experienced finance and strategy professional who has worked in a range of roles and industries, from cutting her teeth in tax consulting at PwC to driving strategy and growth as Business Change Manager at Genesis Energy. Maree has had connection with the NGO sector for nearly a decade through her governance roles with the McKenzie Centre and Enrich Plus.
Maree has a Bachelor of Management Studies, has recently completed her MBA, has been conferred as a Fellow Chartered Accountant and Chartered Company Director.
Maree is an energetic CFO with a talent for using numbers to tell a story, understanding the heart of a problem, and just getting stuff done.  Maree is passionate about creating high performing teams and making work a source of wellbeing.
Jo Birch
General manager, property solutions
Jo has worked with the Wise Group since 2007 in key property, procurement, and residential and commercial project management roles. She was part of the establishment of Wise Property Solutions in 2020.
Alongside her Bachelor of Design and Diploma of Interior Design qualifications, Jo has extensive experience in residential and commercial interior design and people leadership. She takes a strong client-centred approach to housing, using Design Thinking and Te Ao Māori principles, and informed by her in-depth knowledge of property contracts, the Residential Tenancies Act and Healthy Homes Legislation.
Jo's passion is supporting vulnerable communities to access housing, something she believes is a fundamental right for all.
Steven Mahoney
Team lead, design & digital
Combining a lifelong love of the arts with the desire to make a difference in the lives of others, Steven is passionate about the Wise Group's approach to creating fresh opportunities and solutions for the health and wellbeing of whai ora, whai kaha and taiohi across Aotearoa.
With over 15-years' experience in design, marketing and communications, leading award-winning teams to produce industry-leading output, Steven is committed to creative excellence. Drawing on his further experience in both business and governance has led to a strong strategic approach to the creative process, ensuring collateral is engaging and enhances user journeys.
Steven holds a Bachelor of Communication Studies from AUT. He loves working with talented, passionate people and teams to tell stories and produce creative masterpieces with the power to affect positive change.