Wise Management Services
Savvy business administration can take an organisation to the next level. Our core services include finance, information services, communication and human resources.
Look into the engine room of the Wise Group, and you'll find Wise Management Services providing some of the most advanced and comprehensive business services in New Zealand's health sector.
This robust shared service function allows other Wise Group organisations to focus on what they do best – working to transform lives.
We also add value through specialist services such as facilities management, governance support, and contract and project management.
Wise Management Services has been part of an ISO9002 programme for more than 15 years and part of ACC's Workplace Safety Management Practices (WSMP) programme since 2000 and has achieved tertiary ACC accreditation for all organisations with the group.
We're renowned for our ability to innovate, manage risk and take projects from dream to reality in record time. We are an incubator for ideas; developing, testing and then sharing them with the group so they can gain momentum and start making a bigger difference for the people we serve.
We believe everyone has
great potential and great ideas..
Facilities management
If you visit any of our shared office spaces in Central Auckland, Manukau, Hamilton, Masterton, Wellington or Christchurch, it's likely that one of our friendly facilities management team will be first to welcome you to the Wise Group.
The team provides full reception and hospitality services, manages building maintenance, and ensures our facilities run smoothly and are well maintained for the enjoyment of staff and visitors alike.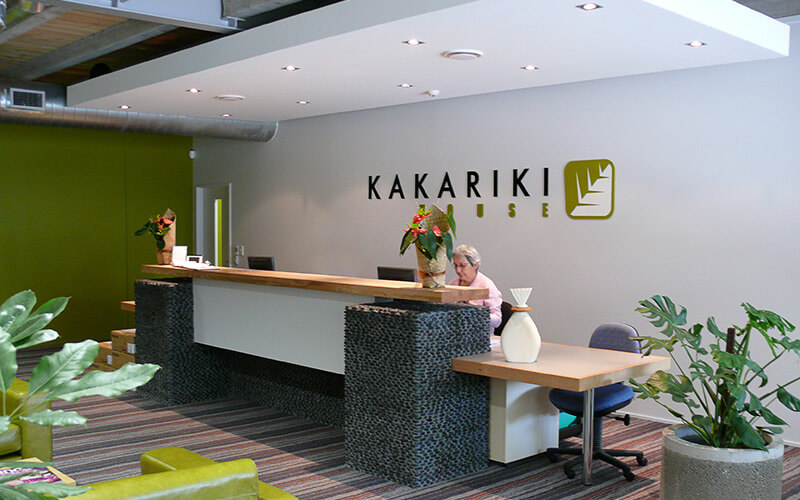 Communication and creative services
Today's organisations are multi-faceted with many stakeholders: employees, customers, service users, communities, government and the public. Therefore, what is said, when and to whom, requires a thoughtful, planned approach.
We work alongside the group's executives and project managers to ensure our corporate communications are both creative and crystal clear.
Our services include PR, marketing, graphic design, brand management, internal and external communication, issues management, media relations, multi-media production and web design and development.
Finance
Delivering on the needs of today while anticipating future trends; our finance team not only delivers world-class financial services, they're always looking ahead to support the group's decision making at the highest level.
Our financial systems are expertly designed, sophisticated and accurate, ranging from monthly accounts and reporting, to budget planning, cashflow, business intelligence, process management, financial modelling and investment management.
At the heart of this service, senior accountants and support staff provide a suite of financial business services to Wise Group organisations. With the addition of specialised technology the team is superbly positioned to deliver real-time management accounting, giving the Wise Group the ability to rapidly adapt to opportunities.
We believe in being experts
in everything we do.
People & culture
Valuing people and enhancing wellbeing. This is one of the Wise Group's core beliefs and sits at the heart of our people & culture practices.
Our focus on wellbeing is one of the things that sets the group apart from other employers; we lead by example and work together for wellbeing – for both our staff and the people we serve.
Working in partnership with managers and employees, we champion the recruitment, inspiration and development of the more than 1,000 people who work for the Wise Group; we take great care because these are the people who will help us achieve our purpose. 
Our core people & culture services range from employer branding through to recruitment, selection, orientation, performance progression, learning and development, succession planning and payroll.
Information services
People often talk about information technology as workplace equipment, but the real benefit of Wise Information Services (IS) is our ability to deliver a total service package. 
We specialise in developing, implementing and running custom-developed technology solutions to meet the unique needs of Wise Group organisations.
Our sophisticated network and applications platform gives people the ability to access and use the IS tools they need, when they need them, in the most efficient way. All data and resources are centrally housed ensuring a best practice approach to security, administration and backup procedures.
Our customers benefit from comprehensive 24 hour support so that technical difficulties are resolved quickly, easily and without getting in the way of important work.
Governance support, contract and project management
Exceptional organisational performance is not simply a measure, it can become 'the culture'. Our executive business team provides strategic and hands-on quality, and legal and commissioning services across the Wise Group.
We support Wise Group organisations to identify their own quality needs and the people within the organisation to champion quality. We work strategically to implement the standards required by external agencies and create the culture within to make the difference.
Our executive business team ensures the delivery of responsive legal and commissioning services across three key areas of practice – general legal advice, board secretariat and contract and commissioning.
Solid, up-to-date legal knowledge is combined with an innate understanding of our customers' businesses giving them the confidence to be fully innovative in their work. We work with speed and agility to help our customers navigate an appropriate path through their legal and contract requirements.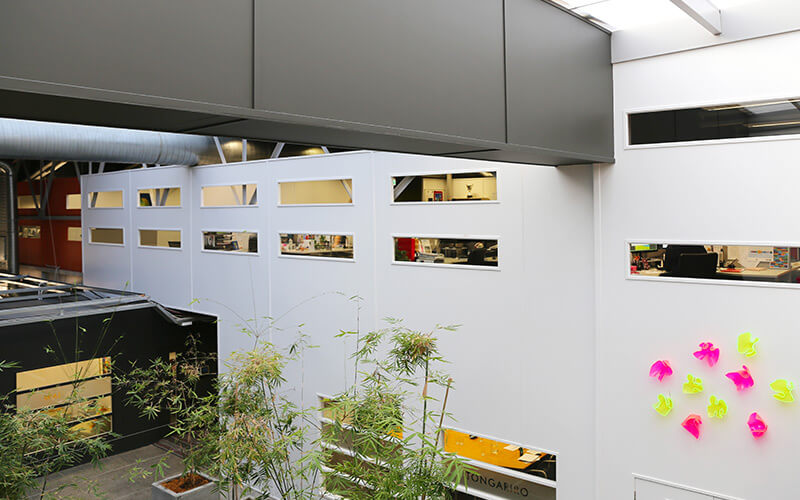 Simon Batters
Chief executive, Wise management services
Simon is a people leader with more than 15 years' experience in helping organisations with people practices, coaching and strategy. Simon joined the Wise Group in 2011 as group manager, human resources.
Simon is passionate about creating a workplace that encourages happiness, wellbeing, purpose and creativity. His mission is to inspire people to believe in possibility so that they can thrive.
Prior to joining the Wise Group, Simon worked in general management and led teams in diverse industries, sectors and organisations, including public transport, manufacturing, agriculture and not-for-profit.
Simon has a Bachelor of Business Psychology and a Post Graduate Diploma in Rehabilitation.
https://www.linkedin.com/in/simonateverybodyworks
Carmen Jacobsen
General Manager, People and Culture
Carmen brings with her an extensive experience in organisational development and leading health and cultural change aspects of Transformation.
She is skilled coach with proven leadership development, programme management, change management and cultural change experience.
Carmen comes to Wise Group from NZ Home Loans, where she was the people and capability leader, and prior to that from LIC where she held a number of organisational development roles for close to ten years.
Carmen has a Bachelor of Management Studies focused in Human Resources & Strategic Management from the University of Waikato.
Brent Harvey
Chief Financial Officer
Brent joined the Wise Group in 2018 following nearly a decade of financial roles with a DHB.
He has worked in a diverse range of industries including insurance, logistics and education. 
Brent is a member of Chartered Accountants Australia New Zealand, and holds a Bachelor of Commerce (Management).    
Glenda Dobbyn
Communications & Design Manager
Glenda was born and raised for the first 6 years of her life in Apia, Samoa to a Samoan Chinese mother and a English, German and Samoan father. She spent most of her life living in the South Waikato, but has lived in the Bay of Plenty, Auckland, Perth but happily calls Hamilton home these days.
Glenda has more than 15 years' experience in public relations, media management, communications and marketing including international marketing and has held people leadership roles since her early 20's in both Australia and New Zealand.
She joined the Wise Group in 2018 to lead the communications and creative design functions for the group.
Her passion is using learning and training to enhance individual development and likes to build a strong team through a strength-based work approach. Her mission is to provide the group with exceptional creative and communications services that are comparative to the best creative agencies in New Zealand.
Prior to joining the Wise Group, Glenda has worked in a range of different roles for diverse industries including transport planning and construction, science and research, tertiary education and training, creative agencies and for the Ministry of Social Development.
Glenda holds a Bachelor of Communications Studies degree with a major in Journalism and is APR (PRINZ) and IAP2 (stakeholder engagement) accredited.
Mark Thorn
General manager, information services
Mark was raised in Hamilton and attended Waikato University where he gained a degree in Resources and Environmental Planning before heading overseas to see the world. Over the next 10 years he discovered a love for technology and worked in a variety of roles in London and Sydney across multiple industries. In 2006 Mark returned to New Zealand and joined the Wise Group and has been here ever since.
Mark is passionate about using technology to makes peoples work lives easier. He loves the challenge of providing technology to meet the diverse needs of the Wise Group and has a strong focus on people centric solutions.
Mark believes on bringing personality to technology and his team pride themselves on engaging with employees across the Group with a focus on awesome customer service.
Hine Martin
Operations Manager
Hine has worked within the Wise Group since 2006 in operational and strategic management roles. Hine holds a Master of Public Health and has an extensive background in community and workforce development. Areas of research and work experience include health indicators, health outcomes, healthy public policy, Māori health and the social determinants of health.
Hine is committed to work which influences the economic and social conditions among vulnerable populations and to reduce inequalities in health status.
Keri Opai
Tātāriki Cultural Lead
Tēnā koutou katoa
Nō roto au i ngā rohe ā-waka o Tokomaru, Kurahaupō, Aotea engari ko ōku iwi ko Te Atiawa, Ngāti Ruanui, Ngāti Te Ata, Waiohua, Ngāti Porou
Ngā mihi ki a koutou katoa
Keri joined the WISE Group in 2014 as the Paeārahi Māori Strategic Lead for Te Pou o te Whakaaro Nui.
His knowledge base comes from being taught by Māori elders from an early age. He is a life-long educator, teaching Māori language and culture in kōhanga reo (under 5 language nests), primary and secondary school, polytechnic, wānanga (Māori university) and mainstream university as well as community-based organisations.
He is a licensed interpreter and hold a Master's degree in Māori knowledge systems. His seminal work in creating Te Reo Hāpai, a Māori language glossary for the mental health, addiction and disability sectors, has been widely recognised for utilising a strengths-based, positive Māori worldview for terms that previously may have had negative connotations associated with them.